Craig A. Calvert
Assistant Professor in-Residence
Operations and Information Management
---
Education/Professional Certifications
PhD –University of Connecticut, Inorganic Chemistry
MS – University of Connecticut, Business Analytics and Project Management
BA – Alfred University, Chemistry
Certified Chemical Hygiene Officer (CHO) – National Registry of Certified Chemists
Awards
Teaching Excellence Award – Early Career: (American Association of University Professors) – 2023

Annual university-wide teaching award, awarded by UConn's AAUP chapter.
Award honors teaching excellence for faculty with 5 or less years of teaching experience.

Innovation in Teaching Award: UConn School of Business – 2020, 2023
OPIM Teaching Enhancement Grant – 2019, 2021, 2022
Advanced Graduate Student Fellowship
Chemistry Zeolite Crystal Fellowship
Experience Overview
Teach and design courses for college (undergraduate and graduate), internal company training, and external consulting
Management and leadership positions in different business and academic environments
Developed and used analytics to successfully improve business decisions and operations
Generated revenues through successful sales, grants, marketing, and new business development
Experience includes: Engineering Project Management, Analytics, Business Consulting, Management, Marketing, Research, Sales, and Teaching/Training
Interests
Supply Chain Management – General
Business Education – Student engagement
Business in Africa – Supply chain of cobalt for use in lithium ion batteries
Sports analytics – Using Excel to create a novel fantasy baseball analysis tool
Analytics and Data visualization
Project management
Teaching Experience
University of Connecticut

Supply Chain Management, OPIM 4895
Principles of Project Management, OPIM 3801
Data Visualization, OPIM 3804
Operations Management, OPIM 3104
Senior Design Project, MEM 4971, 4972
Business Information Systems, OPIM 3103
Project Cost and Risk Management, OPIM 5668
Chemistry (Intro & Advanced courses)

Professional Courses

Industrial food production safety
Chemical safety and storage
EPA lead paint regulation
OSHA general compliance sessions
Communication and writing skills

.

Engineering Senior Design Projects

co-Lead on over 50 successful projects
Total project funding over $200,000
Biography
Dr. Calvert is currently an Assistant Professor-in-Residence in the Operations and Information Management Department at the University of Connecticut. Previously, Dr. Calvert worked at Electric Boat where he worked in the program office that was designing the VIRGINA Class Submarine VIRGINIA Payload Module. His responsibilities included multiple programmatic activities including government contract management and oversight of engineering disciplines. Part of his contracting duties included managing a database and developing analytics for government contract acquisition. In previous roles at EB, he helped support construction activities by providing environmental safety inspections and reviews. Before Electric Boat, Dr. Calvert worked in areas such as marketing, sales, business development, research, teaching, and general business management. This experience has been in companies varying in size from his single-person, food-safety consulting firm, companies with 20 to 50 employees, a 270+ person engineering consulting firm, and a large multinational defense company. Finally, as an independent consultant, Dr. Calvert has provided food safety reviews and custom training for companies such as Gorton's Seafood, New England Confectionery Company (NECCO), and Blount Fine Foods.
For Dr. Calvert, teaching is about infusing in students the skills that they need to be successful in real-world situations. The ultimate goal is for students to leave the classroom able to apply the ideas and concepts. Knowledge is power, but what is more powerful is the ability to apply knowledge and use it to develop actionable plans. To be able to create and execute actionable plans in real situations, the learning process needs to provide challenges similar to those which students are likely to face in their careers. Practicing in a low-stakes environment, such as a classroom, helps to ensure that students will have the proper knowledge to solve on-the-job challenges.
Outside of work, he lives on the coast of Connecticut with his family. He enjoys playing guitar and taking them apart along with traveling and spending time with his family.
CHO Certification
Dr. Calvert is a National Registry of Certified Chemists (NRCC) Certified Chemical Hygiene Officer (CHO). This designates him as an expert in chemical safety and the management of chemical safety programs. As a chemical safety consultant, he has assisted chemical facilities and schools with managing their chemical inventories and compliance to government regulations. This assistance has included inspections, training, regulatory compliance, and corrective action plans.
Publications
Patterson, Adam; Calvert, Craig; Mocarsky, Matthew; Cho, Jun; and Harmon, Oskar R. "Teaching Data Literacy and Sports Economic Fundamentals using Fantasy Sports." Business Education Innovation. 15(1). June 2023
Rajabhoj, Chetana; Chattopadhyay, Chandrashila; Calvert, Craig; Wanick, David. "Using Neural Factorization to Predict Student Success in a Dual-Degree, STEM Program." In writing.
Calvert, Craig; Bhooshi, Rachan Vamsi; Flug, Alexander; Wanick, David. "Modeling the Cobalt Supply Chain Originating in the Democratic Republic of the Congo: A Method to Predict Ethical Mine Sourcing." In writing.
Craig Calvert. "

Are Dual-Degree STEM Programs Effective? An Intramajor, Comparative Study of the Success of Students in a Dual-Degree Engineering and Business Program

." Journal of STEM Education: Innovation and Research. 23(1), 2022.
Craig Calvert. "Creating an Engaging Assignment for a Business Course by Connecting to Career Paths of Students." Journal of Education for Business. 2021, VOL. 96, NO. 8, 530-538.
Craig Calvert. "A Transportation Matrix Activity Using Monte Carlo Simulation to Generate Variable Shipping Costs." Business Education Innovation. 12(1). June 2020
Shanthakumar Sithambaram,Linping Xu,Chun‐Hu Chen,Yunshuang Ding,Ranjit Kumar, Craig Calvert and Steven L. Suib. "Manganese Octahedral Molecular Sieve Catalysts for Selective Styrene Oxide Ring Opening." Catalysis Today, February 28, 2009.
Craig Calvert. Design, Synthesis, and Characterization of Materials for Controlled Line Deposition, Environmental Remediation, and Doping of Porous Manganese Oxide Material. Ph.D. Dissertation, University of Connecticut, Storrs, CT, 06204. October 2008.
Craig Calvert, Raymond Joesten, Katana Ngala, Josanlet Villegas, Aimee Morey, Xiongfei Shen, Steven L. Suib. "Synthesis, Characterization, and Rietveld Refinement of Tungsten‐Framework‐Doped Porous Manganese Oxide (K‐OMS‐2) Material." Chemistry of Materials, September 25, 2008.
Craig Calvert, Steven Suib. "An Initial Study into the use of Microwave Remediation of Hexachlorobenzene Treated Soil using Selected Oxidants and Coated Graphite Rods." Journal of Soils and Sediments, June 2007.
Craig Calvert, Kelly A. Burke, Steven L. Suib. "Spontaneous and Self‐Assembled Line Formations on Silicon Substrates with Vanadium Pentoxide Sol−Gels." Journal of Physical Chemistry B, October 29, 2005.
Presentations
"Integration of Career Competencies into the Undergraduate Curriculum." Career Everywhere Conference; Nov 3, 2023. Svetlana Kalnova, Craig Calvert, Natalia Smirnova, Kaitlyn Anderson.
"Using Fantasy Baseball Simulation to Teach Economic Concepts." Tenth Annual AEA Conference on Teaching and Research in Economic Education (CTREE); June 2, 2021; Virtual. Oskar Harmon, Craig Calvert, Matthew Mocarsky, Adam Patterson, Jun Cho
"Using Fantasy Baseball Simulation to Teach Economic Concepts." Southern Economic Association (SEA) Annual Meeting; November 22, 2020; Virtual. Oskar Harmon, Craig Calvert, Matthew Mocarsky, Adam Patterson, Jun Cho
"Comparing Student Success in a Project Management Course." INFORMS Annual Meeting November 10, 2020; Virtual. Craig Calvert.
"Data Visualization Principles." Presented to Connecticut College, April 24, 2020. Craig Calvert
"Analytics and Data Visualization: Data Visualization in Theory and using Tableau along with Current Topics in Data Analytics." Presented at Alfred University, March 1, 2019. Craig Calvert
"Using Excel to Create a Monte Carlo Simulation." Invited seminar. UConn, MEM Senior Design course. November 9 and 16, 2017.
"Tableau and Data Visualization Basics." Invited seminar. UConn, MIS Friday Seminar Series. March 30, 2018.
"PCB's in Building Materials: An Emerging Health Issue in Schools." 36th American Chemical Society Northeast Regional Meeting, October 9, 2009.
In the News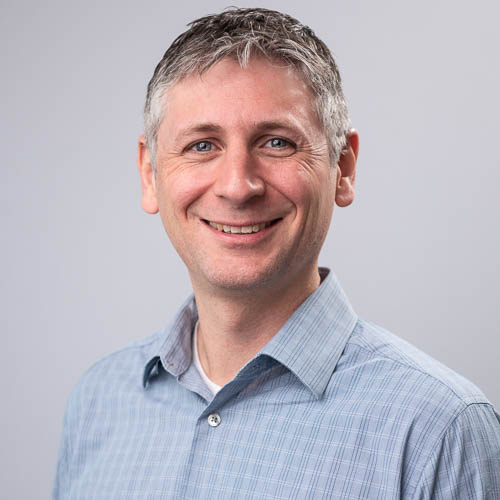 Email
craig.calvert@uconn.edu
Mailing Address
UConn School of Business
Operations and Information Management Department
2100A Hillside Road, Unit 1041
Storrs, CT 06269-1041
Office Location
BUSN 372 (OPIM Suite)
Campus
Storrs
Courses
Operations Management, Project Management, Data Visualization, Management and Engineering for Manufacturing (MEM)
Link
https://www.linkedin.com/in/craigacalvert/
Download CV