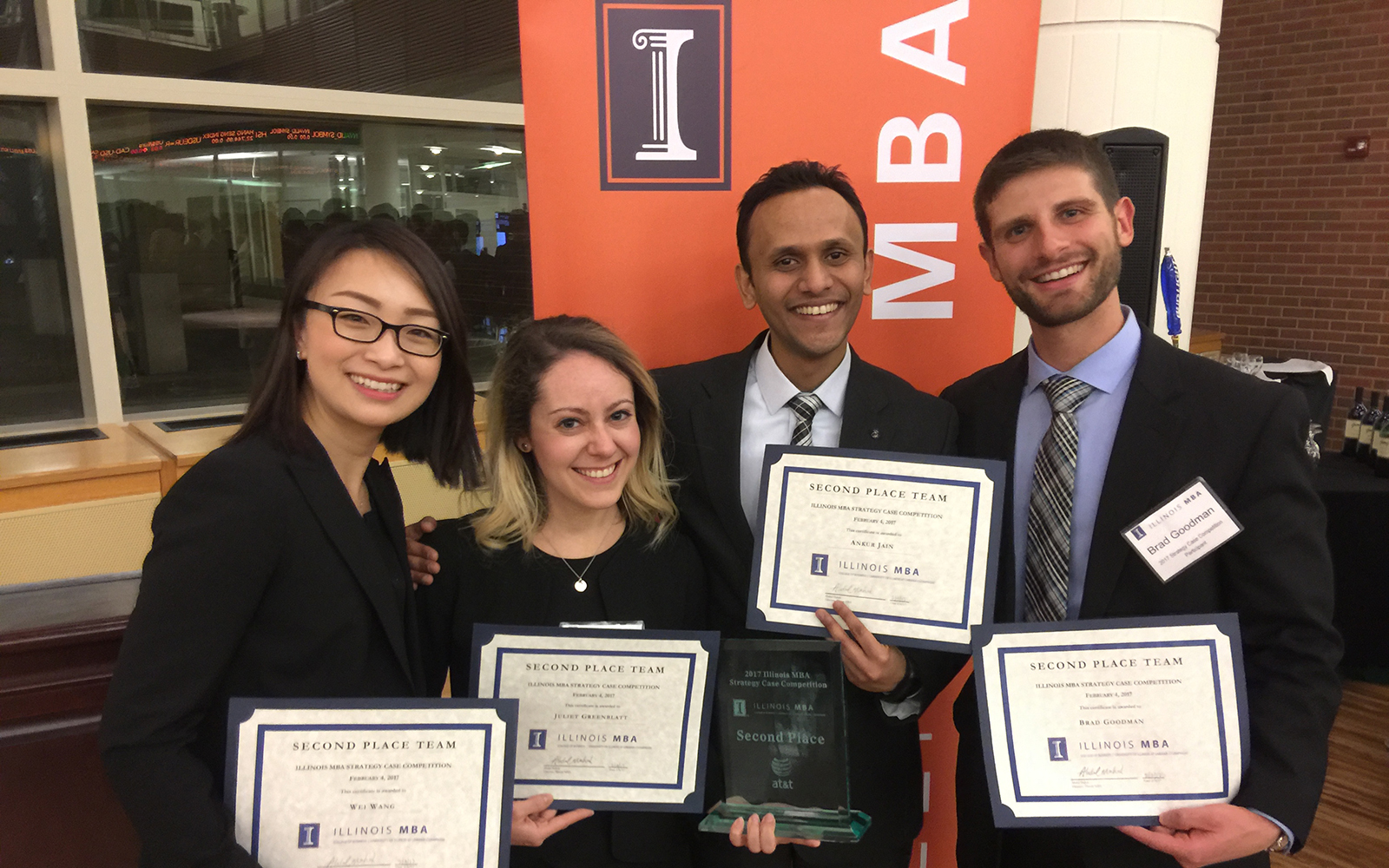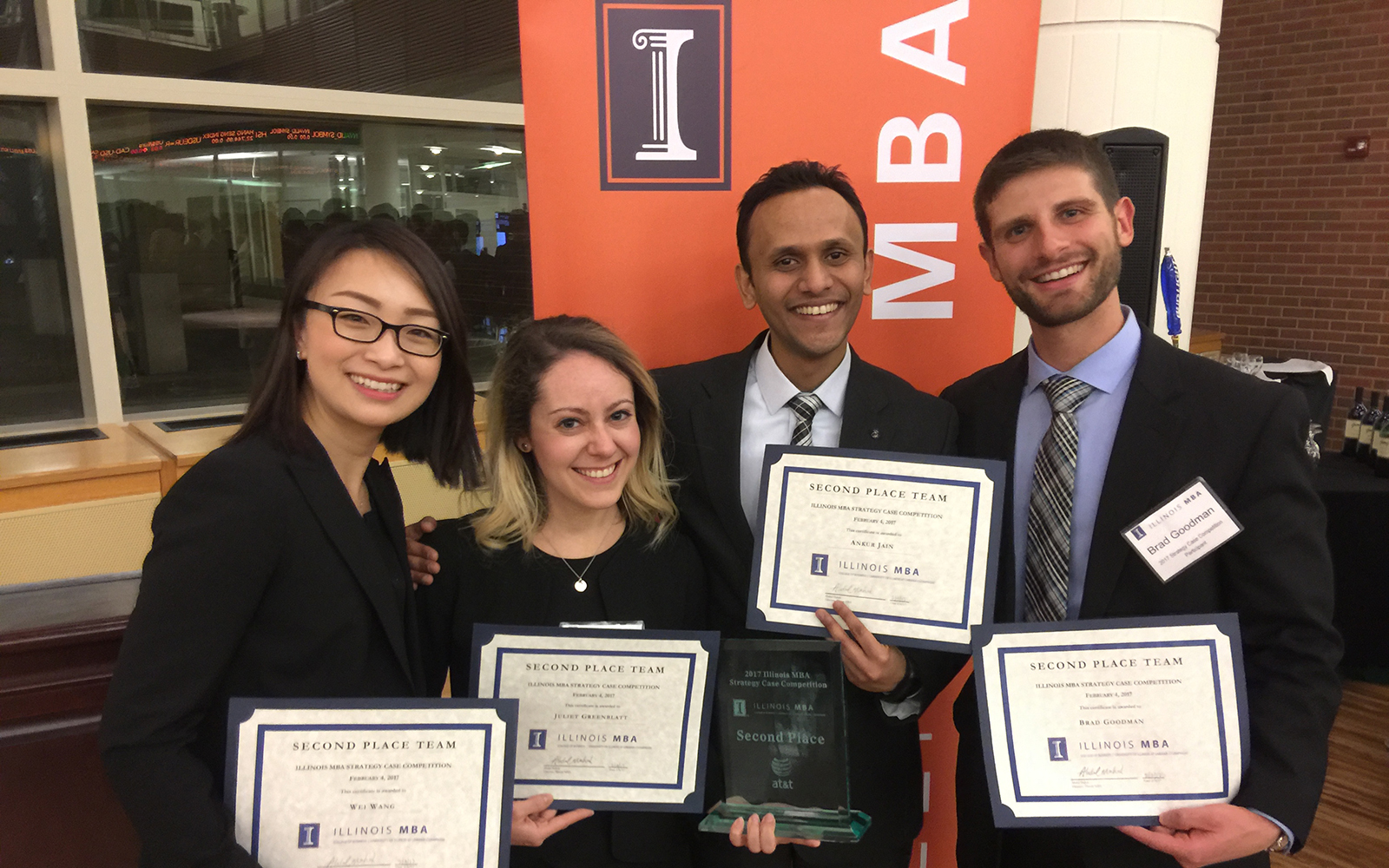 Analytical Skills, Personal Warmth Help MBA Team Finish Prominently in National Case Competition
For Brad Goodman '17, a second-year student in the full-time MBA program, the recent victory in a prominent case competition was more than just exciting; it was a dress rehearsal for his career. Continue Reading
Upcoming Events
Thursday, February 23rd, 2017
06:00 PM - 08:30 PM
Downtown HartfordDish Bar & Grill
The UConn School of Business Office of Alumni Relations cordially invites you to an alumni social in Hartford. Join fellow School of Business alumni and current graduate students for an evening of camaraderie, complimentary hors d'oeuvres & cocktails.

Register now, space is limited!

NEW DATE: Thursday, February 23, 2017
6:00 - 8:30 PM

Dish Bar & Grill
900 Main Street
Hartford, CT

If you have any questions please contact Amanda Spada at Amanda.Spada@business.uconn.edu or 860-486-5498.

To register please go to: https://www.etouches.com/224244
Wednesday, March 1st, 2017
05:00 PM - 07:30 PM
Hartford: Graduate Business Learning Center100 Constitution Plaza, Hartford, CT 06103
Our dedicated MBA admissions staff will be on hand to meet you and answer your questions about UConn's MBA program. Come learn why Bloomberg Businessweek, Financial Times and Military Times hail UConn as one of the top business schools in the country.

Learn about
1. Our career-centric curriculum
2. Experiential Learning
3. One-on-one career coaching
4. Impactful extracurricular activities and much more!

Speak with current students about their experiences at UConn

We look forward to meeting you!

To Register: https://uconnbus.askadmissions.net/Portal/EI/Registration?gid=62357791e3be3084ff4fe28894d51cf7084924
Tuesday, March 7th, 2017
12:00 PM - 01:00 PM
Hartford: Graduate Business Learning CenterObservation Deck (2nd floor)
This event has been cancelled


The Career Development Office has initiated a series of luncheons whereby C-Suite experts will share information about cutting edge topics and their careers with graduate students and alumni. The Career Labs luncheons will be held on the Observation Deck (2nd floor) of the Graduate Business Learning Center from 12:00 noon to 1:00 pm on the first Tuesday of every month beginning February 7th. This is a free service for our graduate students and alumni.
Tuesday, March 7th, 2017
05:00 PM - 06:45 PM
Hartford: Graduate Business Learning Center100 Constitution Plaza, Hartford, CT 06103
It is extremely important that prospective students make informed choices regarding the selection of a graduate program, and attending an infosession is a valuable way to gather the missing pieces.

UConn's graduate business infosessions are an ideal opportunity to learn first-hand about our highly ranked programs, meet with admissions representatives and hear from some of our faculty members. It's also a great way to get acquainted with the campus and see where you would be attending classes.

This session will present information about the following programs:Full-time MBA, Part-time MBA, Executive MBA (EMBA), MS in Business Analytics and Project Management (MSBAPM), MS in Financial Risk Management (MSFRM), MS in Human Resource Management (MSHRM), and Ph.D in Business.

This session will also include a GMAT/GRE strategy session.

Online registration is required and can be completed at http://s.uconn.edu/3ei
Tuesday, March 14th, 2017
04:00 PM - 05:00 PM
Other
The UConn Full-time MBA program is designed for professionals seeking both the short-term skills to succeed in a new functional role, and the long-term capability to effectively lead and manage the complexity of business organizations in a dynamic global environment.

Join us at a virtual infosession to learn more about our career-centric curriculum, admissions, 1-2-1 career development, and more!

Online registration is required and can be completed at https://uconnbus.askadmissions.net/Portal/EI/ViewDetails?gid=62357796adc67335fb4cbfbff913f6462548ab
Media Contact
For all media inquiries, please contact:
Michael J. Deotte
Communications Director
+1 (860) 486-4478
mdeotte@business.uconn.edu
UConn faculty are available for live interviews from the campus television studio.