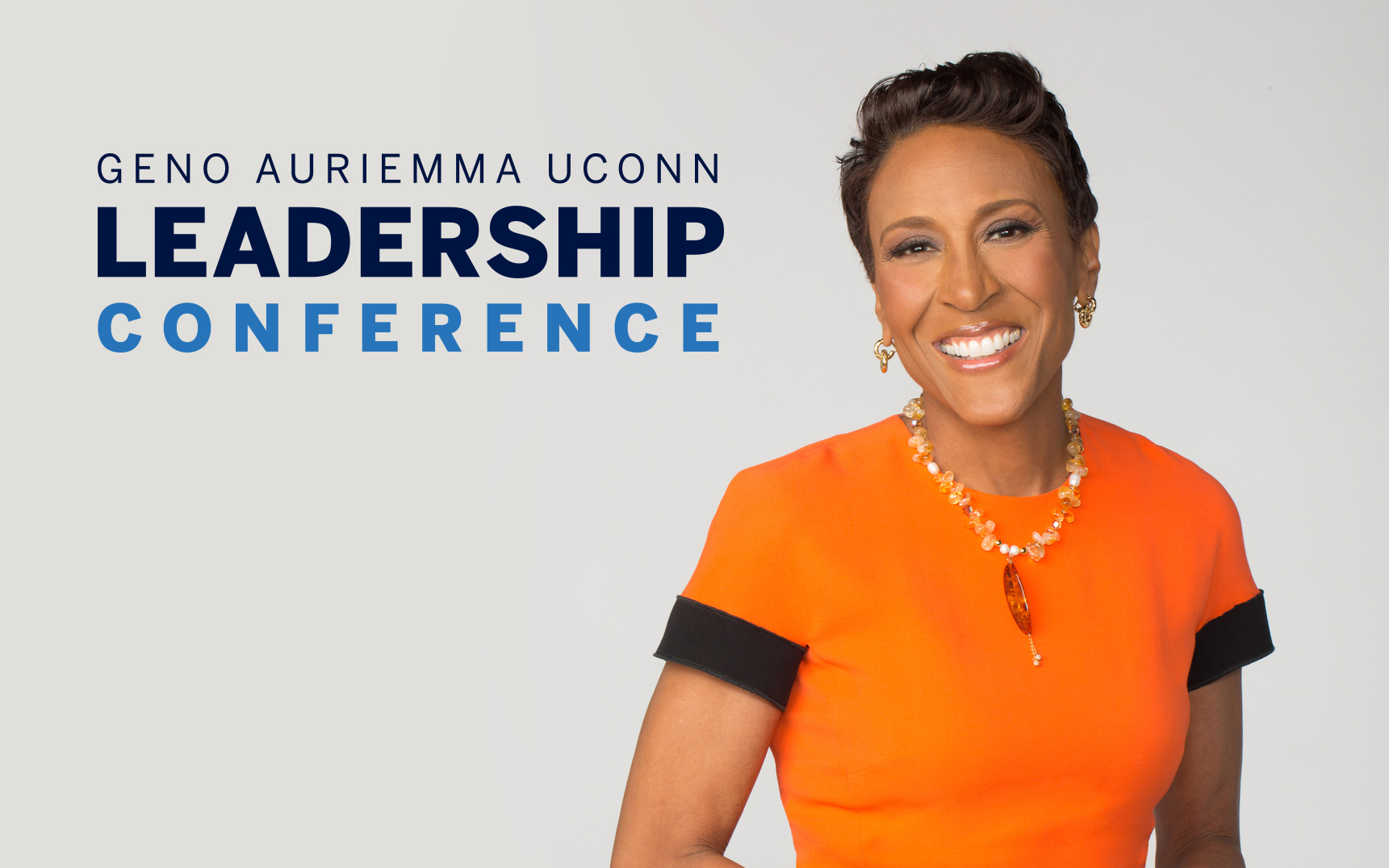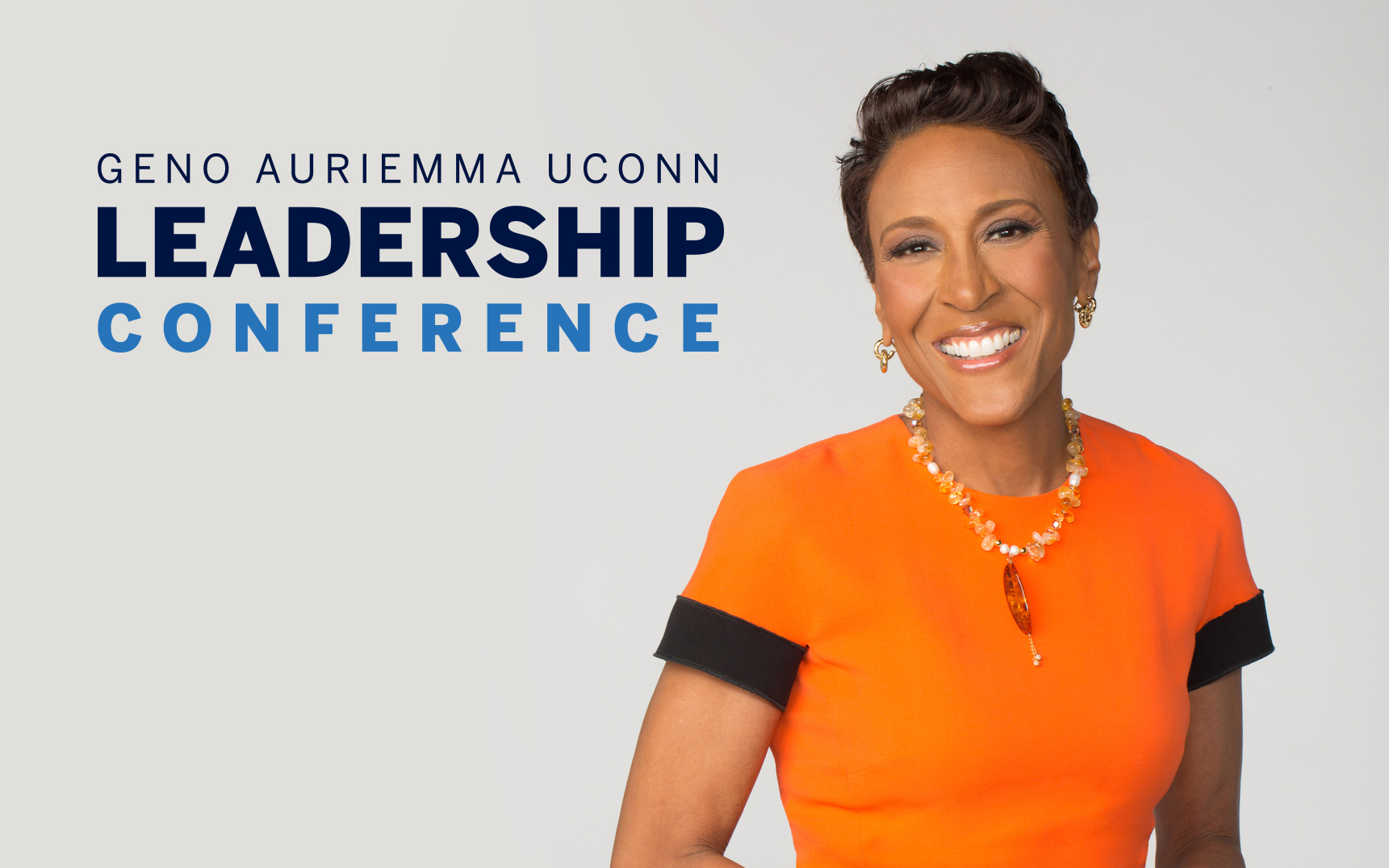 Good Morning America's Robin Roberts to Headline Geno Auriemma UConn Leadership Conference in April
Robin Roberts, co-anchor of ABC's "Good Morning America," will be the keynote speaker at the Geno Auriemma UConn Leadership Conference in April 2018.
"Agile Leadership: Staying Ahead of the Game" is the theme of the conference from April 17-18 at Mohegan Sun Convention Center in Uncasville, Conn. The event is hosted by Auriemma, the UConn women's basketball head coach, who has led his team to 11 NCAA Division One national championships. Continue Reading
Experiential Learning Pressroom
Upcoming Events
Thursday, September 21st, 2017
04:30 PM - 06:30 PM
Storrs CampusSchool of Education, Gentry, Room 144
EDUCATION ABROAD & YOUR UCONN EXPERIENCE!!

Join students from UConn School of Business, CAP/SSS and Learning Communities as they share their experiences studying abroad in Cape Town, South Africa during summer 2017.

Cape Town is a magnificently beautiful city nestled between sandy beaches and gorgeous mountains that provide the setting for this program. This program includes a 3-credit foreign study course, 1 credit pre-departure/post reflection, basic overview of Afrikaans and Xhosa languages and a service-learning component selected to meet the individual interests and goals of each participant.

Learn why and how YOU too can make EDUCATION ABROAD a part of your UCONN EXPERIENCE
Monday, September 25th, 2017
05:30 PM - 07:00 PM
OtherRutgers University
Learn about doctoral programs in business. A faculty forum followed by discussion with leading research universities. Sponsored by DocNet (AACSB Affinity Group).
Information/Registration: http://www.business.rutgers.edu/events/2017/09/25/docnet-recruiting-forum
Monday, September 25th, 2017
11:00 PM - 03:00 PM
Storrs CampusSchool of Business Atrium
This week's Career Monday will be hosted by the School of Business Accounting Department as they welcome KPMG
Tuesday, September 26th, 2017
02:30 PM - 06:30 PM
Storrs CampusRome Ballroom
The Wolff New Venture Competition features 10-minute presentations by the top five entrepreneurial teams from the Connecticut Center for Entrepreneurship (CCEI) Summer Fellowship Program. A panel of venture experts will engage the teams after their presentations and, by the evening's end, make a judgment about which team deserves the Wolff Prize and the $15,000 accompanying it.



The process started with 10 entrepreneurial teams selected by an independent panel (from 27 applicants) for the CCEI Summer Fellowship. One purpose of the Fellowship program is to lengthen the runway of support for the university's top entrepreneurial teams to take them beyond business concepts and toward market readiness. Another purpose is to keep entrepreneurial focus on venture concepts during the summer months. To accomplish both, CCEI provides (a) $15,000 for venture expenses and to compensate students for lost internship salary; (b) intensive training 3-days a week for eight weeks; (c) professional accounting and attorney services from our gracious sponsors; and

(d) networking with the venture community.



The Wolff Prize is endowed through the Thomas John and Bette Wolff Family Chair in Strategic Entrepreneurship, established to provide leadership for teaching and research in the field of strategic entre­preneurship. The Wolff family has a long tradition of business success, personal philanthropy, commitment to the Univer­sity of Connecticut, the UCONN Business School, and the entrepreneurs of tomor­row. We are grateful for the support of Thomas John (1928-2008) and Bette, and their three children: Greg, Gary, and Debi.
Wednesday, September 27th, 2017
12:00 PM - 01:30 PM
Downtown HartfordHTB 208
Attend a resume building workshop sponsored by the Hartford Business Society - presented by Business Undergrad Career Development - all students welcome - students can pre-register thru SANDBOX
Media Contact
For all media inquiries, please contact:
Michael J. Deotte
Communications Director
+1 (860) 486-4478
mdeotte@business.uconn.edu
UConn faculty are available for live interviews from the campus television studio.